For our final blog post in our Summer Projects Series, we're deviating slightly from the format of our earlier posts ›. This post doesn't outline a particular project but is rather a review of some of the tips and tricks we've learned over the years that can help save you time when using your Abila MIP Fund Accounting™ › software.
Tip #1) Use the wildcard option (%) in your searches to quickly bring up a group of items, or more easily get to the entry you are trying to find.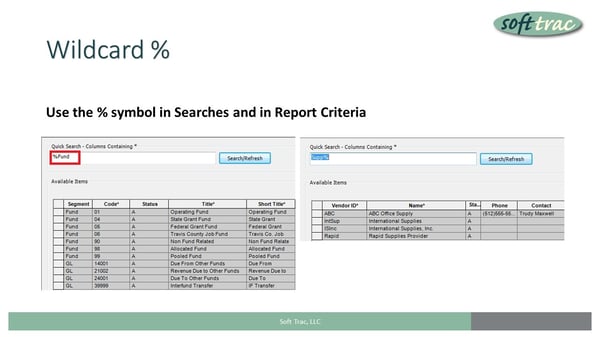 Tip #2) Use your AP filter when doing vendor searches.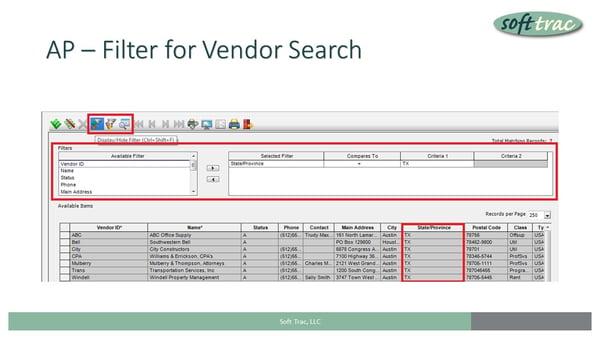 Tip #3) Print your account number in the comment field of your check stub.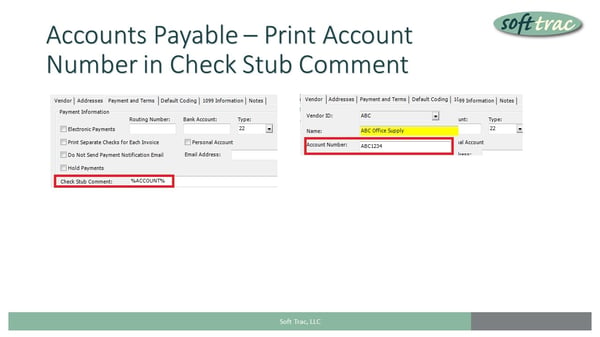 Tip #4) Setup your default values to help make data entry go more quickly.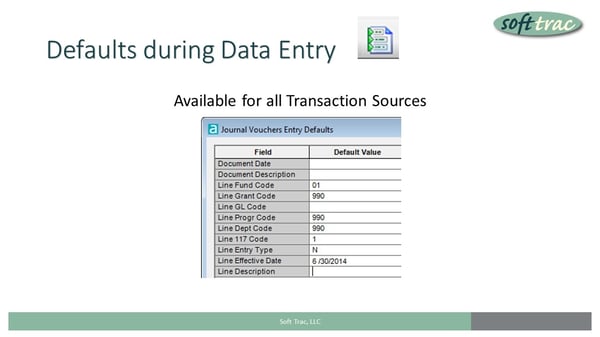 Tip #5) Learn some helpful shortcut keys to more quickly copy and enter information.
Soft Trac is a woman-owned business and accomplished team of nonprofit software consultants. We believe in making nonprofits "do good" better.
Copyright © 2015 Abila, Inc. All Rights Reserved. Abila MIP™, Abila MIP Fund Accounting™, and True Fund Accounting™ (Any other products they represent) are trademarks and registered trademarks of Abila, Inc. in the United States and other countries. All other product names mentioned herein are the trademarks of their respective owners.