Yesterday, Soft Trac attended the Northern New England Community Action Conference as an exhibitor. This was the tenth anniversary of the conference of which we have been a proud sponsor for many years.
The conference was held at the Sunday River Resort in Newry, Maine. The temperatures even hit 90! Hard to believe for May in Maine but it does happen on occasion.
The Northern New England Community Action Partnership (NNECAP) is comprised of the community action agencies of Vermont, Maine, and New Hampshire. It's a wonderful group of people!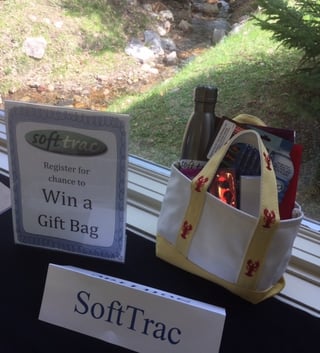 Some of the interesting topics presented at this year's conference included:
Helping Clients Tell Stories That Are Important, Authentic, and Find an Audience.
Leading a Multi-Generational Workforce
Bed Bugs: Biology, Behavior, and Movement
Language Matters - Stigma & Language What We Are Up Against
Am I Saving Enough for Retirement
Maximizing Success: CAA Personnel Policies and Practices
There were also a range of other wonderful workshops and social activities for the attendees to enjoy. Wednesday evening's reception and entertainment at North Peak and South Ridge Base Lodge included Twin Zip Lines, gorgeous views, an outdoor barbecue and a Chondola ride.
As always, we love participating in this conference as it gives us the opportunity to catch up with many of our customers who are community action agencies as well as to meet new people from other agencies throughout New England.
The next NNECAP conference is being held on May 16-18, 2018. We hope to make it to that one too! It's always so wonderful to connect with the people and the various Community Action Programs who provide so many amazing services to those in need.
Soft Trac is a woman-owned business and accomplished team of nonprofit software consultants. We believe in making nonprofits "do good" better. For more information on any of the topics discussed in this blog or to learn more about the software products and services we offer, please visit our contact page.