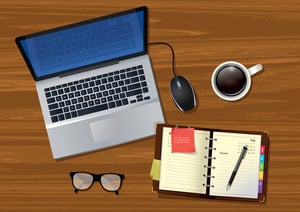 Occasionally, we like to revisit topics previously presented in our blog, and today we are highlighting the important role data integration can play in streamlining your processes with a repost of this earlier blog. There is nothing less fun than re-keying data from one system into another system. Not only can it take a huge amount of time but it leaves you open to errors. There is a faster, more accurate way.
Data Integration allows you to interface data from one software application to another software application. By mapping information coming from the first system to the corresponding fields in the second system through a definition file or template you can easily transfer data electronically. This mapping file becomes the key that talks to both systems. This type of data integration may be something you can use to eliminate some of your more time intensive manual processes.
Some Key Points on Data Integration:
Your data must be clean. If you do not have good data coming out of the original system, you will not have good data going into the new system. It is important that the data be clean, readable and free from errors.
Your data must be in a consistent format. Once you create your mapping, any changes or modifications to the format of the data will impact the import and require an update to the mapping file. The mapping only works when you put the same data in the same fields every time.
Your data must be in a compatible file format. For most import files, a CSV file format is appropriate.
Your data must match the field types. The data that you are bringing into the system needs to match the field type into which it is being imported. For example, if you Data Integration are importing into a numeric field, you cannot have alphanumeric data.
As you setup your integration it will be critical that you test the process to insure that the import is working correctly and achieves your goals. Depending on the systems you are integrating you will usually have some functionality for error handling as well.
For example, in Abila MIP Fund AccountingTM if there is an error on the import, you will be prompted for a destination and it will create a file that has just those lines that were not imported along with the reason. This allows you to fix and then reimport just those lines that failed. MIP also allows you to hard code the destination for the error file which eliminates the pop up prompt and streamlines the process.
There are a variety of different integrations that can be done to help streamline your processes. Some of the integrations available, depending on your financial software, might include:
Bank Reconciliation
Employee Demographic Data
Payroll
Vendor (including 1099 adjustments)
Customer
Distribution Codes
Chart of Accounts
Off-Set Account Assignments
Fixed Assets
Transactional Imports, including Accounts Payable Invoices, Cash Receipts, and contributions from your donor management application or online transactions, as well as many others!
Soft Trac is a woman-owned business and accomplished team of nonprofit software consultants. We believe in making nonprofits "do good" better. For more information on any of the topics discussed in this blog or to learn more about the software products and services we offer, please visit our CONTACT page.
Copyright © 2016 Abila, Inc. All Rights Reserved. Abila MIP™, Abila MIP Fund Accounting™, and True Fund Accounting™ (Any other products they represent) are trademarks and registered trademarks of Abila, Inc. in the United States and other countries. All other product names mentioned herein are the trademarks of their respective owners.