---
INTRODUCTION:
No one wants to hear the words, "you've outgrown your software system", but it happens. Wouldn't it be nice to have it happen less often? We're going through a software transition ourselves right now. One that's going extremely smooth, but even so it's still time intensive. It's not easy to change software, so when you do, you want to be sure you're making the right decision.
---
While there are many things to consider when evaluating new accounting software, this post is going to focus on one specific component: scalability.
What does scalable mean?
According to Merriam-Webster, the definition of scalable is:
"capable of being easily expanded or upgraded on demand a scalable computer network"
Whatever software you select, you want it to be able to grow and change as your organization evolves. But, how can you do that when you don't know what you will need from your software in the future?
Here are five steps you can you take to plan for scalability when selecting your new fund accounting software:
Step 1: Establish a Good Foundation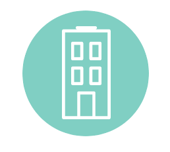 When selecting new accounting software, keeping an eye to future growth is important, but you first need to start with a solid system that meets your existing needs. It's great if asoftware can accommodate thirty users, but what about when you have just one and are launching for the first time?
Start at the beginning. Map out both your current and anticipated needs to lay the foundation and build your requirements criteria as you begin to review software options.
Step 2: Plan for Growth
Once you have your baseline, you'll want to review ways the software can change and grow as your organization evolves.
Three key areas to consider include:
Adding Modules. How easy is it to add to and change your module configuration? When you first start out, paying your vendors via check may be simple and easy, but as your vendor list grows into the hundreds or thousands, electronic payments might be a better option. Can you easily add this functionality? Is the software an all or none type of system, or one where you can add specific modules as you grow into them? The ability to add functionality is key to scalability.
Adding Users. While adding users should be an option on most systems, some additional things to consider that will make the software more scalable include security restrictions and ways to setup users with limited access or view only options. This allows you to address your growing and changing organizational needs more easily as well as to ensure system integrity by allowing role based or limited access specific to departments or functional areas.
Adding Organizations. Will you eventually be managing multiple organizations under one parent? Or, do you have some smaller agencies that you will need to manage within the system? There may be times when you need to use the system to manage other entities and you don't want to have to purchase and install another instance of the software. By having a system with a flexible, segmented chart of accounts, or one that has the ability to add databases or other entities to your existing system, you can accommodate a multitude of scenarios.
Step 3: Manage System Resources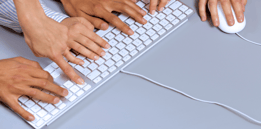 As your system grows and expands, will you have the hardware infrastructure in place to grow with it? Can you handle larger databases and the necessary processing speeds as more users access the software? While this can be managed internally, it may require server upgrades or other updates to be sure the hardware can manage your software growth.
One great way to help ease this component and make scalability less demanding on your internal resources is to consider a hosted or cloud solution. In this type of deployment, thevendor handles all the system requirements for you. This ensures that your software is always running in the most optimized environment possible. Cloud is obviously a bigger conversation, but at least confirm the option exists for the software you are reviewing.
An added bonus of a cloud or hosted deployment is the ability to access the software from anywhere and at anytime. This can help substantially with geographic scalability should your organization grow beyond just one location.
Step 4: Verify Reporting & Data Access
Another consideration to scalability is making sure you can access and report on your data as your system grows and becomes more complex. Having additional functionality and expanding on the areas managed by your software is wonderful, but you also need to be able to get the information you need out of the system in a format that is clear, understandable and empowers you to make critical business decisions. Be sure the system you are evaluating is robust enough to handle complex reporting needs as you grow.
Step 5: Remember Training

One final thing is be sure to include ongoing training as part of your software plan. While not

specific to scalability, it can have an impact. There may be areas of the software that you already own but are not fully utilizing that would help

manage your growth. Sometimes we just need a little guidance to be sure we are using our software to the fullest.
---
CONCLUSION:
There are many areas to consider as you evaluate potential new accounting software. Be sure to include scalability in the discussions as well to be sure your investment will last for many years to come.
Soft Trac is a woman-owned business and accomplished team of nonprofit software consultants. We believe in making nonprofits "do good" better. For more information on any of the topics discussed in this blog or to learn more about the software products and services we offer, please visit our CONTACT page.
---