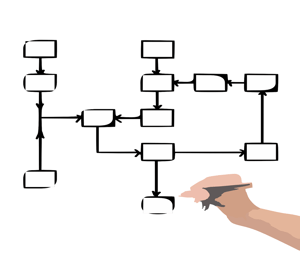 You're about to implement your newly purchased software which is both an exciting and overwhelming moment. Exciting because you know you are moving towards software that will meet your needs more effectively. Overwhelming because you realize there are a lot of steps needed before you will be live and that it is critical that you navigate those steps efficiently to have a successful implementation. You don't have to do it alone. Soft Trac will work with you at every step of the implementation process to insure a smooth transition.
Our professional services can include assistance in a variety of areas related to your implementation such as:
Installation Assistance
We will make sure you have access to the necessary files to successfully install your new software and help you configure that software to meet your needs. If you are implementing a cloud solution, we assist you in determining the level of access that best fits your cloud-based users and coordination for "go live" with your new application.
Discovery
Discovery gives us the opportunity to learn how your organization does things so that we can translate that into a custom implementation that meets your individual needs. We will work with your organization to uncover the unique requirements, processes and reports inherit to your operation. This information is then overlaid into the setup of your coding, data entry strategies, internal and external communication, and reporting.
Project Management
Our nonprofit software consultant will manage all aspects of your software project including planning, organizing, overseeing and monitoring to be sure you have a smooth implementation. Project Management services include developing and coordinating the implementation plan for installation, pre-conversion set up and training, conversion, user training and support. The plan includes information detailing responsibilities, procedures, and milestones, to guide our work together. This plan is provided at the start of the project. The consultant oversees all steps of your implementation including coordinating meetings and providing the implementation team with regular updates on the project's progress.
Consultation
Your consultant will work with you throughout the project to review and discuss key factors for success and help translate your current processes to the new software.
Some typical consultation touch points on a fundraising implementation might include an introduction and guidance through the setup of user administrative functions that will assist in keeping your data free of errors. Reviewing areas such as how to set up security, donor giving levels, how to rename fields and establish defaults, work with utilities to keep identify potential duplicates and merge records, activation of seasonal addresses, the setting up of coding tables for a variety of areas: constituents, campaigns, appeals, acknowledgement letters, honor and memorial related processes and many others. Your consultant will also share best practices for table setup and the use of templates to increase efficiency.
Training
You will be fully trained on every aspect of the software so that you can be successful once the implementation is completed. Training may include a variety of options such as one on one, classroom, or a train the trainer approach.
Because we have worked with you throughout all phases of the project including the discovery and consultation stages, we approach training with a deep understanding of your unique needs and can customize training services so that they not only meet your needs but are relevant to how you do business. This is not your typical canned, out of the box training session. It is targeted for your specific organization.
Go Live Support
We will support you as you go live to not only help troubleshoot and resolve any issues that may arise during the transition to your live environment but also to review any additional items that may come up as we finalize the project.
These are just some of services provided by Soft Trac during your software implementation but they are not the only ones available. Soft Trac offers a variety services › including database setup, data conversion and data integration. If you'd like more information, please contact us.