---
We love the opportunity to share good news about one of our customers! The Diocese of San Angelo has been awarded an Abila Excellence Award.
The Abila Excellence Awards are given to nonprofit organizations who utilized Abila products to help achieve their mission. We are thrilled to announced that Soft Trac's customer the Diocese of San Angelo has been chosen as an Excellence Award winner this year!
The Abila excellence award categories include: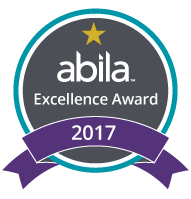 Moving the Needle

Constituent Connection

Industry Leader

Rising Star

Force for Good

Innovator
The Diocese of San Angelo was recognized in the Rising Star category for their achievements with the Abila MIP AdvanceTM product during their recent implementation. They will be presented with their award at the Abila User and Developer Conference (AUDC) being held in Nashville, Tennessee on April 11-13, 2017.
To learn more about this award, or the AUDC 2017 conference, please visit the Abila AUDC Website.
We are excited to congratulate the Diocese of San Angelo on this great honor and look forward to their recognition at the upcoming Abila AUDC 2017 conference.
Soft Trac is a woman-owned business and accomplished team of nonprofit software consultants. We believe in making nonprofits "do good" better. For more information on any of the topics discussed in this blog or to learn more about the software products and services we offer, please:
Copyright © 2017 Abila, Inc. All Rights Reserved. Abila MIP™, Abila MIP Fund Accounting™, Abila MIP Advance™ and True Fund Accounting™ (Any other products they represent) are trademarks and registered trademarks of Abila, Inc. in the United States and other countries. All other product names mentioned herein are the trademarks of their respective owners.