Abila recently released their Nonprofit Finance and Fundraising Collaboration Study - Opportunities for a More Collaborative Nonprofit ›. With more than half of fundraisers (55 percent), and close to half of finance staff (45%) indicating the relationship between these two groups is not collaborative, there is room to improve and strengthen the dynamic. Abila's study outlined recommendations on areas where improvements can be made, and through our new blog series, " Finance and Fundraising Working Together", we will expand on each of the recommendations.
Recommendation Three | 101 Training
High-level, basic training on each other's role is an important foundation as you work through day-to-day operations. You can make these a part of onboarding new employees or a lunch-and-learn series for more seasoned workers. Make them interactive and connect the dots to everyone's job function.
The Corporate Eye published a great article by Steve O'Brien on " 4 Strategies for Effective Onboarding ›" (May 13, 2015). While the article focuses on the importance of a new employee onboarding strategy to help with productivity and retention, the four key points laid out in the article can also be used when talking specifically about training on other roles so that employees have a strong understanding of what the other departments do and how everything fits together as a whole for the organization. This is especially critical between development and finance. Having a better understanding of one another's roles through onboarding, training, and other focused efforts, will help to improve the collaboration between the two departments and lead to a more successful outcome.
Below are O'Brien's four areas, specific to onboarding, and our thoughts on how you can extend some of these ideas to incorporate training across roles throughout the process.
"Extend the Learning Window"
While it would be nice to hand out a flyer with an organizational chart that highlights everyone's roles during a new employees first day on the job, and have them absorb the information in such a way that it impacts their relationship to other departments, it is unrealistic to think that the information can be transferred in one orientation session.
True learning takes time and you need to extend the timeline on which you educate and train on one another's roles. So while the initial orientation is important, adding other steps throughout at least the first six months of a new employees time with the organization is also critical. Perhaps you start with a high level overview and explanation of the various roles, and then after they settle in a bit, you add another activity or event that reinforces the information and continues to educate and expand on this key area.
"Incorporate Learning Through Others"
In the article, O'Brien talks about a personalized one on one approach to learning and the benefits that can be gained. This lends itself to adding components to the onboarding experience that take a more personalized approach to the learning process. This could include activities such as job shadowing in other departments, or assigning mentors from other functional areas. Setting up a regular, ongoing opportunity for discussion establishes the foundation for collaboration.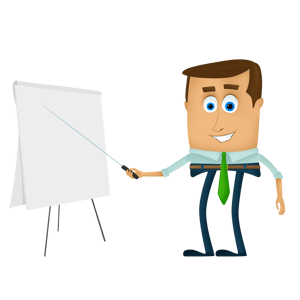 This point, while focused on the onboarding period, can again be extended to employees that have been with the organization for a long time. There are always opportunities to expand and improve on the relationships across functional areas.
"Guide the Learning"
When extending the onboarding process and adding more informal training such as the one to one approach, the other factor that O'Brien stresses is important to see successful results is structure. You need to be able to guide the process and make sure that key milestones are met. While informal and casual opportunities such as a pizza Friday, or monthly social outings, are good to incorporate for team building and collaboration, you need to have a structured plan that hits targeted goals to be sure that every employee has the opportunity to fully learn about the various roles and how they interact to make your organization successful. You want to establish check-ins and assessments to verify that your program is achieving the goals that have been set.
"Measure Impact, Iterate, and Scale"
As with everything, you need to end your onboarding program by evaluating your metrics to determine the success. While onboarding metrics might be related to employee retention, when adding collaboration between departments as one of you're goals, you'll also want to look at metrics that speak to how finance and development are working together. Metrics that both departments impact might include the cost of your donor acquisition or the return on investment of a particular campaign or fundraising strategy.
While the above areas are specific to onboarding of new employees, it is also important to have learning opportunities in place that can address the needs of existing and long term employees as well. Even after the initial training period, you'll want to continue to incorporate refresher training and other activities that reinforce the information. This would help to maintain long term understanding and allow you to reach out to employees throughout their time at your organization to continue to foster collaborative environment between departments.
Soft Trac is a woman-owned business and accomplished team of nonprofit software consultants. We believe in making nonprofits "do good" better. For more information on any of the topics discussed in this blog or to learnmore about the software products and services we offer, please visit our CONTACT page.